COMMON CONDITIONS WE TREAT.
      Back Pain                                  Headaches
      Neck Pain                                  S
houlder Pain
      
Tendonitis

      Sciatica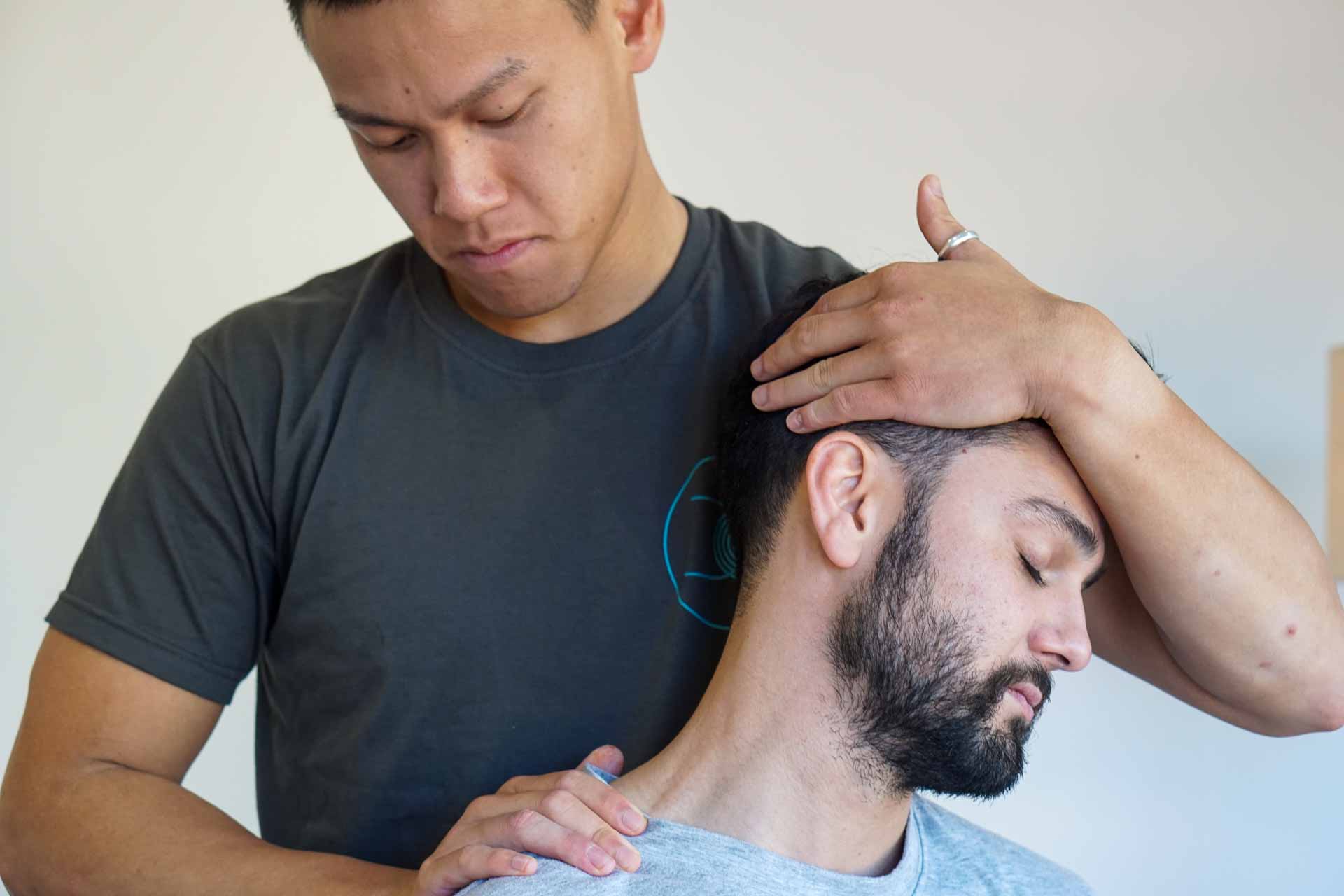 Manual Therapy
Hands on manual techniques involving massage, stretches and manipulation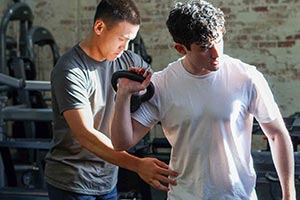 Injury  Rehabilitation
Evidence-based injury rehab exercises to aid recovery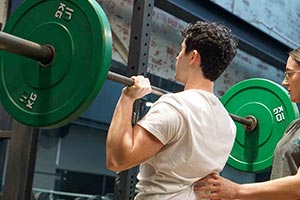 Strength & Conditioning
Individually tailored programs to build function and improve performance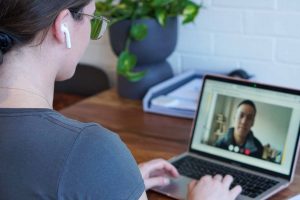 Online Consultations
Video Consults for when you can't attend the clinic in person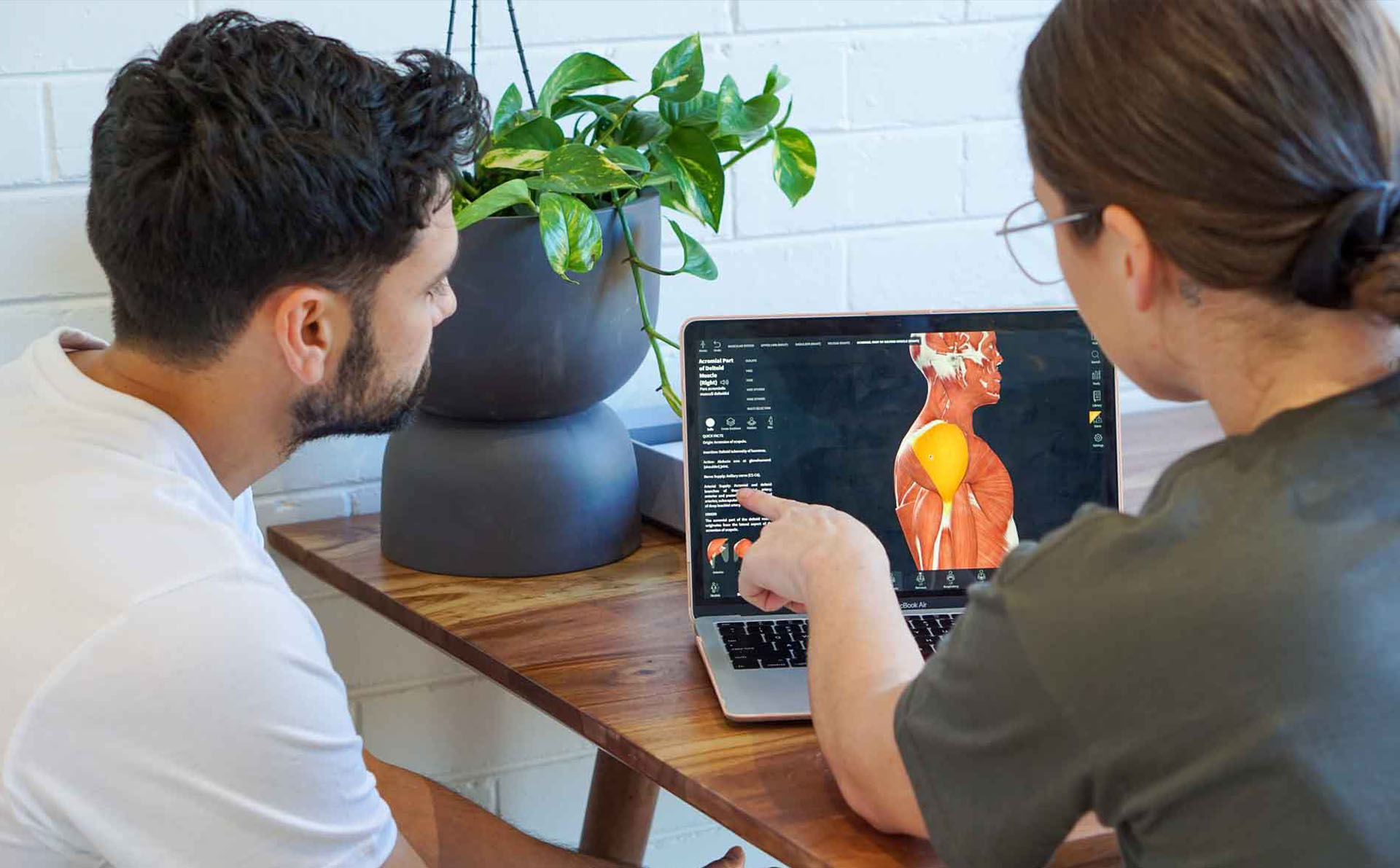 Osteopathy is an evidence based system of medicine which uses a combination hands on treatments, prescribed exercises and where needed dry needling to help treat musculoskeletal weaknesses. Our Osteopaths are all registered with the Osteopathy Board of Australia and have completed a five-year full-time university degree, as well ongoing further education to ensure that we are giving our clients to highest standards of care. 
We are a progressive Osteopathic clinic located within Dukes Gym in Richmond, Melbourne. Our team is proud to be providing bespoke end to end care to our clients, combining 'hands on' therapy with tailored exercise prescription to help you reach your goals. We believe that the best, long lasting and sustainable results are achieved through a combination of hands on therapy and exercise prescription. By having complete access to Dukes Gym facilities and equipment, we deliver a truly unique and rare osteopathic experience where we are able to demonstrate, supervise and modify the exercises we prescribe for you, providing true end to end healthcare care in which you are supported every step of the way. Additionally, as a DG Health client, you will also have access to state of the art rehabilitation technology via the app 'PhysiTrack' which will further help us track and monitor your rehabilitation progress.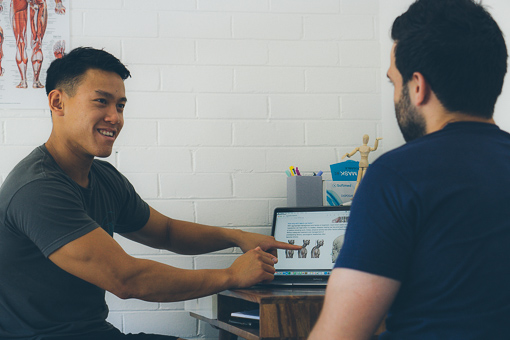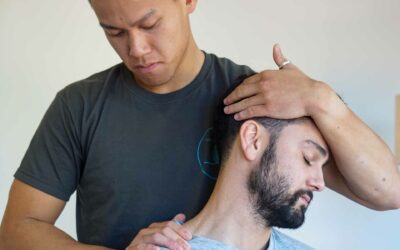 Why Osteopathy? The DG Health Difference   Dr. William Dao (Osteopath) DG Health Richmond Do you value your health and well-being? Do you see your health as an investment? Do you want to understand your body so that you can look after it for years to come? If...
read more
Get In Touch
Do you have a question about our practitioners or services?
Feel free to contact us by clicking on the link below.
Our Mission
Our mission is to get you pain free through hands on treatment and moving your best through tailored exercise programs.
We want to help you look after the only body you will ever own and take care of it now so you can do the things you love for years to come.
DG Health RICHMOND • Level 1, 99 Murphy St RICHMOND VIC 3121 • 0421 352 389 • info@dghealth.com.au