Available as part of a RECOVERY TREATMENT. Click Book Now for details.
Dry-needling is a safe, supportive treatment modality in which an ultra fine filament needle is "tapped" through the skin to reach underlying muscles and connective tissues. Typically, the needle is directed toward tight and painful muscles that are sensitive to touch and pressure.
What is dry needling and how does it work?
Dry Needling is a treatment technique used by many manual therapists, where very fine needles are inserted into the muscle tissue below the skin. They are most commonly placed trigger points (irritable 'knot-like' spots located in muscle, commonly referring pain to surrounding structures).
The exact mechanism of how dry needling works is complex and still not fully understood. There are two main theories about how Dry Needling works.
One: The Reflex Arc – Motor neurons can get stuck in a feedback loop when chronic pain is present. This may result in muscle spasms. Introducing a new stimulus (a dry needle)  can interrupt this feedback, which may allow the muscle to relax.
Two: Blood Flow – Trigger points continue to cause muscles to spasm. Upon insertion of a needle, a micro-trauma is formed which can increase blood flow, altering the chemical balance in the muscle. This may assist with muscle relaxation and releasing potential trigger points present.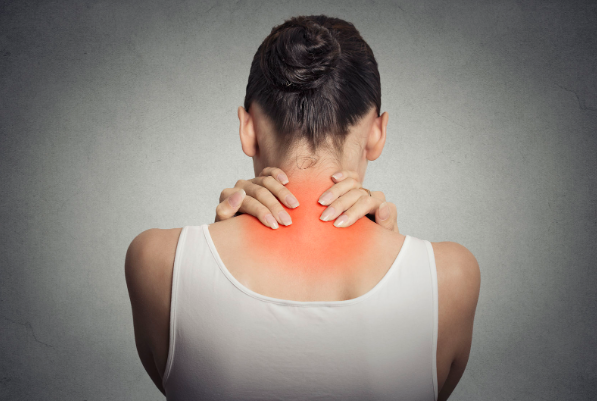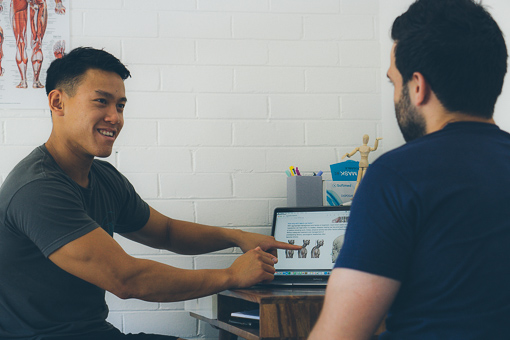 What are the benefits of dry needling?
Dry Needling may provide you with:
Relaxation of muscles

Relief from muscular pain and stiffness

Improvement of flexibility and range of motion
Dry Needling is a very safe treatment when performed by a trained osteopath or physiotherapist using sterile, single-use needles in a clean environment. It is possible for there to be a small spot of bleeding at the insertion site. This is normal and usually stops within seconds.
What's the difference between dry needling and acupuncture? 
Dry needling is a technique used by health professionals to stimulate and relax specific muscle tissue. 
While dry needling and acupuncture are similar, there are some key differences. 
Dry needling focuses on specific muscles with the aim of getting them to release tension and relax. 
Acupuncture is based around channel theory. Channel theory is rooted in Chinese medicine and it focuses on the pathways of Qi and Blood.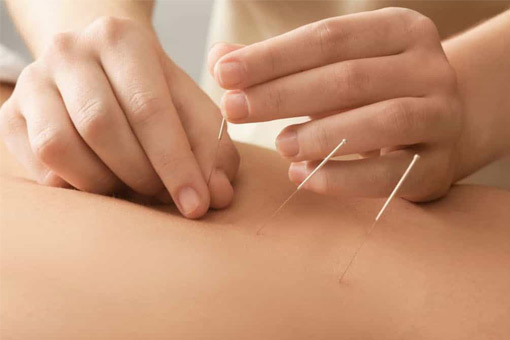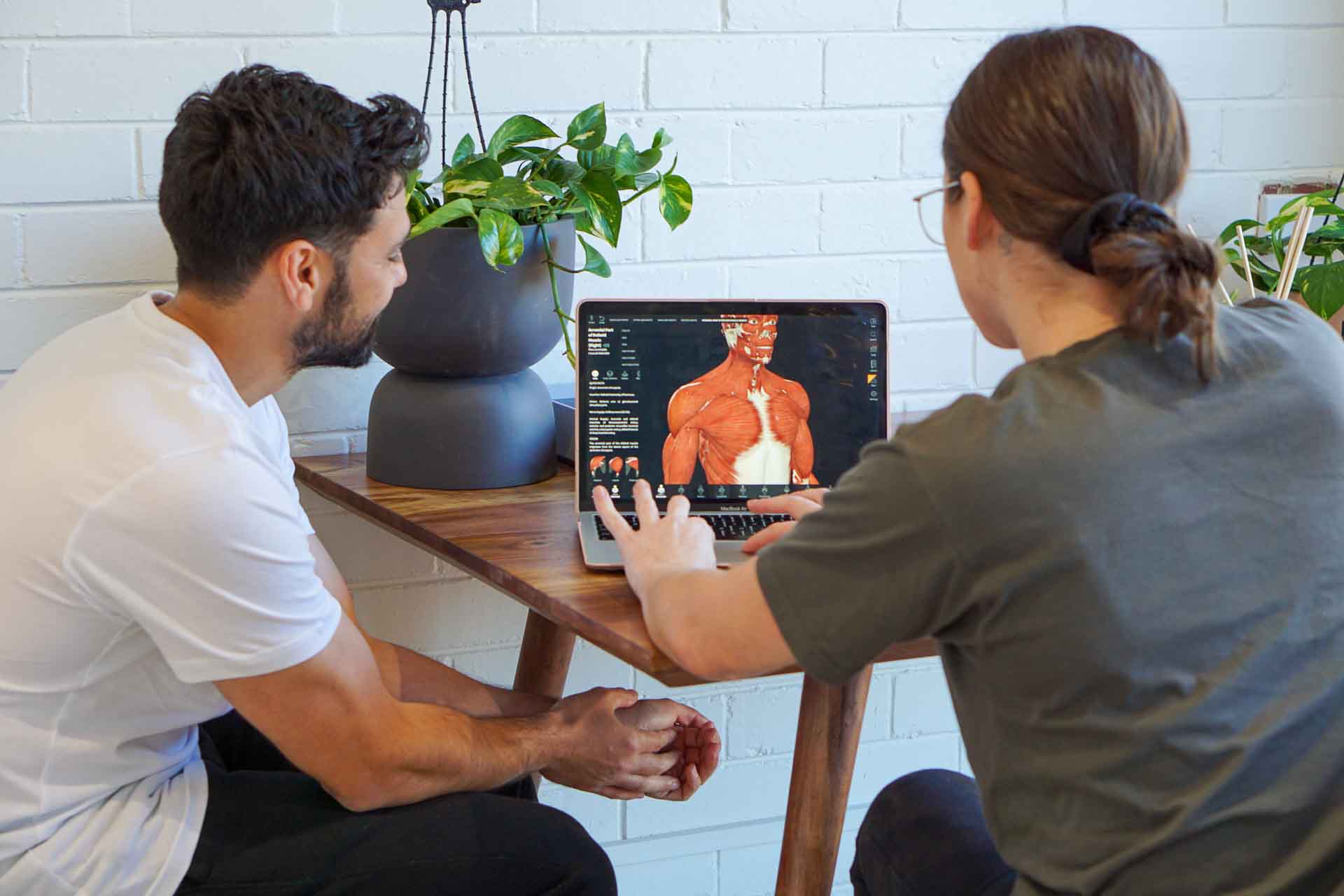 Who is dry needling suitable for?
Dry needling is suitable for most people that are experiencing muscle tension, aches and pains. If you have tried other forms of manual therapy without success, consider giving Dry Needling a go. Whether it be for an acute or chronic condition, if it's going to work for you, improvements are normally seen within 3 to 5 treatments.
Common conditions treated with dry needling 

 Shin splints


 Tennis elbow

 Neck, back and shoulder pain

 Muscle tightness, strains and contusions

 Headaches

 Sciatica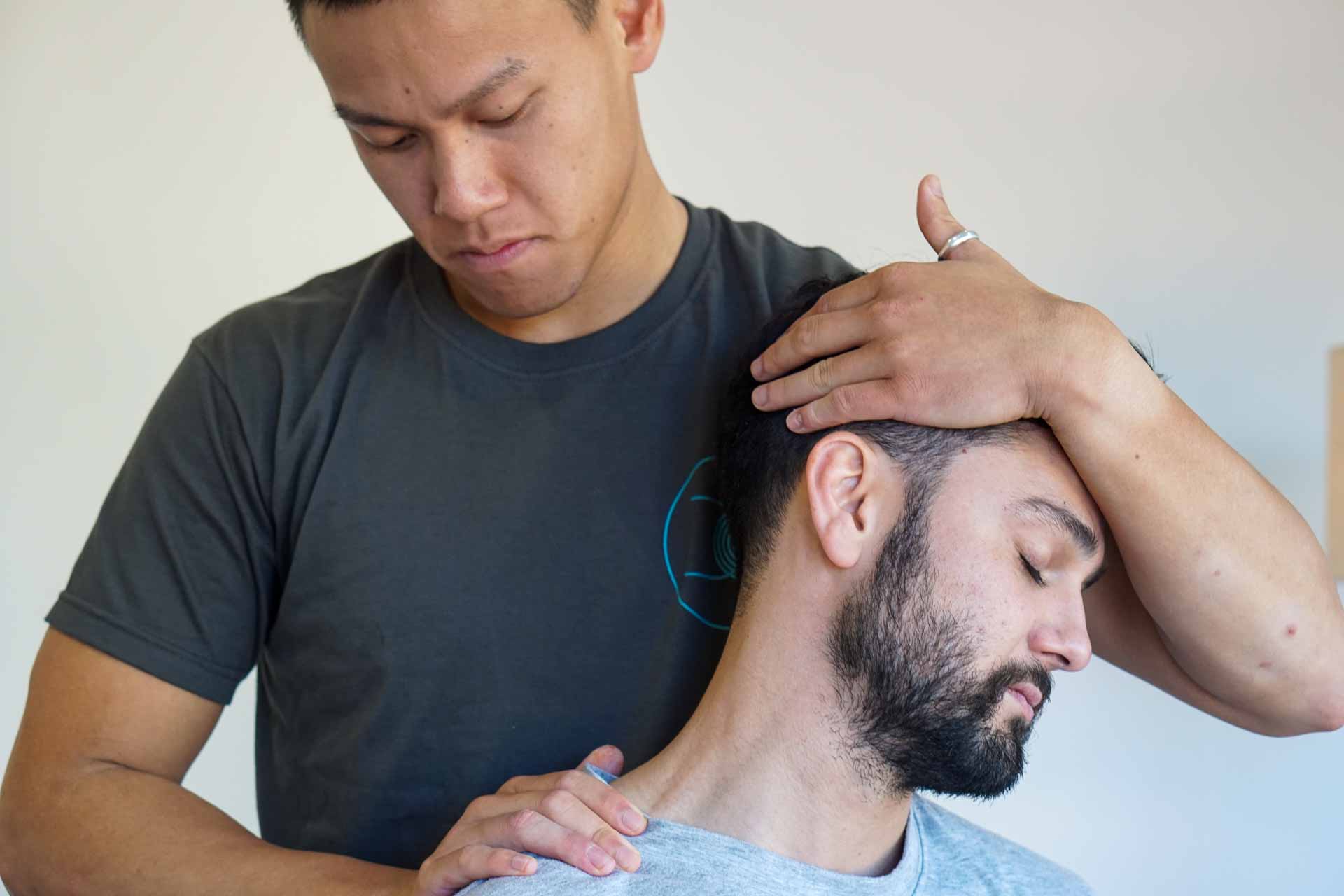 Book in a Dry Needling Treatment With Our Team Now
Available as part of a RECOVERY TREATMENT. Click Book Now for details.
Our Mission
Our mission is to get you pain free through hands on treatment and moving your best through tailored exercise programs.
We want to help you look after the only body you will ever own and take care of it now so you can do the things you love for years to come.
DG Health RICHMOND • Level 1, 99 Murphy St RICHMOND VIC 3121 • 0421 352 389 • info@dghealth.com.au