Does someone you know complain about aches and pains?
This is the perfect gift for a friend, partner or family member who suffers from acute or chronic pain. It will mean the world to them when their pain is finally alleviated – what could be a better gift?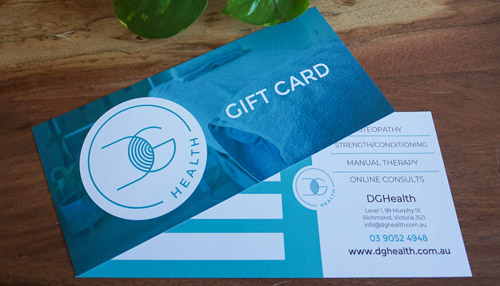 Our Mission
Our mission is to get you pain free through hands on treatment and moving your best through tailored exercise programs.
We want to help you look after the only body you will ever own and take care of it now so you can do the things you love for years to come.
DG Health RICHMOND • Level 1, 99 Murphy St RICHMOND VIC 3121 • 0421 352 389 • info@dghealth.com.au